Arts can truly transform human societies today. When it comes to theatre, it is not just about telling stories; it's about bringing a positive change to the society we live in. We have experienced the arts touch our lives for the better and we seek to inspire many to explore themselves through the same.  Therefore, keeping the spirit of theatre alive, we have developed various programmes to come close to different parts of the society in spreading not one but as many forms of art and creative activities as possible for people from all walks of life. And we never forget to enjoy through all of it!
Following are various kinds of training, knowledge sharing, inspirational and collaborative programmes that we offer with full honesty using all our experience:
We are passionate about the arts- in whichever form it is explorable. We stand tall by ourselves in many ways, so we understand what it takes to be an artist in today's world. Therefore, we always make an effort to support and encourage all kinds of artists who are equally passionate about what they do and can inspire many more to explore the arts. 
We embrace anything and everything under the sun under this initiative; that is why, Brotherhood; all striving and thriving together to create, present, and inspire through art.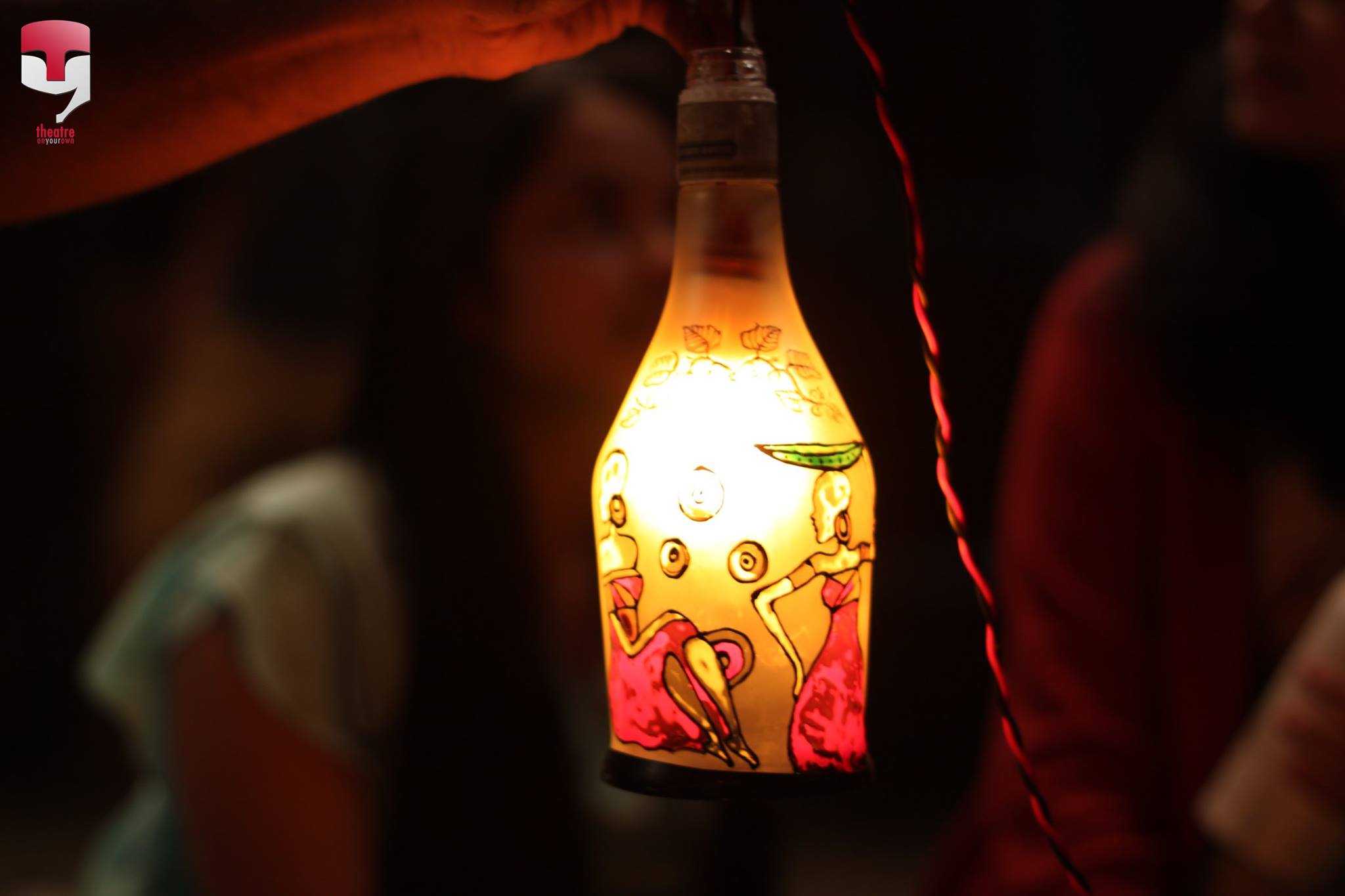 A sip of tea and the taste of a well-written play – we have experienced the immensity and joy of several moments where classic plays have touched us in a million ways. Chuski Natak Ki is an attempt to add our own flavor to the incredible ingredients of Indian Classics through an audio-visual representation – one that is fresh, thrilling, and much capable of keeping you at the edge of your seat every moment. 
These productions are an effort to bring theatre close to artists, regular theatre watchers, and even to ones new to the experience. One sip at a time, our take on the literature and our presentation (without prior visual references) will definitely leave an aftertaste with you – of art, of theatre, or of us; we don't know, but as long as they touch you in any way, we have been successful.
A full-fledged, new, bold, challenging and advanced training lab initiated by Theatre On Your Own for people who want to have a mind of their own in performing arts. We have a thorough experiential approach to any courses we offer, ranging from creative writing, professional acting, direction, production management etc., all of which we have experience of for more than 10 years.
We guarantee a rigorous training that will help you explore yourself in ways you never knew. Which is why, we have called this branch – Full Amount Refund Trainings (FARTs), because at ToYo, we believe in investing in the right processes- ones that work. These trainings are for people committed to learning, willing to absorb, grow and expand multi-dimensionally, which has always been the nature of our group.
Theatre can be used towards teaching many a things that children don't learn from a text-book; through small activities, workshops and trainings. In fact, the subtler aspects of life are only learnt experientially. Hence, this is an effort to bring theatre close to children so that it can act as a tool for seeing, perceiving, understanding and exploring many areas of life…joyfully. 
We only plant a seed; the children learn to nurture it along the course of their life.
A dynamic, ever-flexible initiative taken to sensitize and develop soft skills in people across various industries and works. It is an extension of using theatre as a tool for personal growth and development, crafted through shows as required/specified by our client companies.
Our associations also extend towards the larger art family. As a company, Social Responsibility has never been an obligation; it has been an instinct. We never take a step back in contributing to support the artist community and whoever is in need. During these tough times of COVID-19, we were able to do our bit in supporting artists who are unfortunately, one of the worst hit financially